Sample Culinary Online page using Adobe Acrobat
Note that the sample screen below is a reduced-size image from a 640x480 screen. The actual image would be as large as your screen and video card permit. Also, Acrobat allows you to zoom in and out as needed.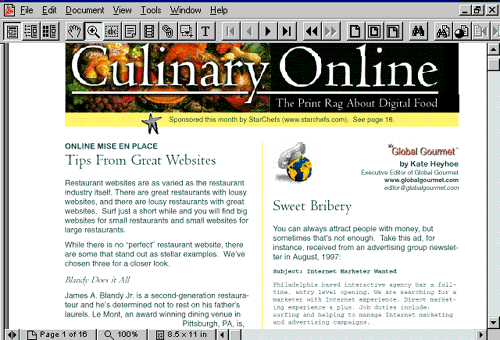 ---
Back to Culinary Online - HOME PAGE | Get a free trial issue now!